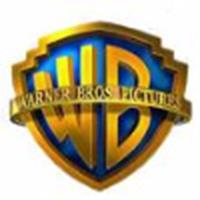 Warner Brothers
WB releases brand new 'DH: Part 1' promo pictures
Published September 22, 2010 at 1:11 AM
by Jeremy
from HPANA (via Warner Bros.)
---
In anticipation of the forthcoming Harry Potter and the Deathly Hallows: Part 1 trailer, which is scheduled to be released online September 22, Warner Brothers have released

a brand new promo picture which will appear in the trailer.
The picture gives us

a great look at the Ministry of Magic set, with the "Magic is Might" statue in the foreground.
Update: WB have also released

four additional stills through their "Join the Final Battle" Facebook campaign.
The trailer is scheduled to be released tomorrow night, September 22, at 6 PM PST.
Harry Potter and the Deathly Hallows - Part 1 is set for a November 19 release date.
Views

2945

Comments

8