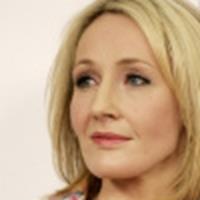 J.K. Rowling
Handwritten manuscripts by JKR to display in Scotland
Published September 21, 2010 at 1:19 AM
by Jeremy
from BBC
---
Some of J.K. Rowling's handwritten manuscripts from Harry Potter and the Chamber of Secrets are set to go on display

at the Book Festival in Wigtown, Scotland.
The festival, which runs from September 24th through October 3rd, will feature two framed manuscripts signed by Jo, which were initially donated by her in 2005 to benefit an updated Scottish language dictionary. One of these is entitled The Ballad of Nearly Headless Nick, which was cut from the publication of Chamber of Secrets.
To view the manuscripts via BBC, click here

.
Views

1519

Comments

6