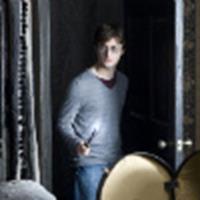 'Deathly Hallows'
Confirmed: 'Deathly Hallows: Part I' to be released in 3D
Published February 4, 2010 at 2:06 AM
by Jeremy
from HPANA (via Warner Brothers)
---
Last week rumors started to circle the news rounds that "Harry Potter and the Deathly Hallows" would be released in 3D, we can now confirm these reports to be true.
After the initial report

last week, Hollywood Reporter updated the rumor yesterday stating that it was indeed true, and today Warner Brothers directly confirmed it to the fan sites, saying that Harry Potter and the Deathly Hallows: Part I would receive a 3D treatment, as well as being released in standard 2D versions.
Said Warner Brothers:
In making the announcement, Dan Fellman, President, Domestic Distribution, Warner Bros. Pictures, said, "We are experienced and have been successful in the conversion of 2D to 3D going back to such hits as 'The Polar Express,' select scenes in 'Superman Returns' and the last two Harry Potter films."
Fellman continued, "We are confident in the constantly evolving 3D technology, and the results for 'Clash of the Titans' will be presented onscreen with the highest-quality images available today. Based on our track record, we know that audiences are embracing the RealD and IMAX experiences, and we see many opportunities on our film slate to provide moviegoers with these great options at the multiplex."
There is no word as of yet on the fate of Harry Potter and the Deathly Hallows: Part II, but if part I is a success, we can be sure to see Part II getting a go ahead on 3D as well.
Harry Potter and the Deathly Hallows: Part I & II will be released on November 19, 2010 & July 15, 2011, respectively.
Views

3872

Comments

15