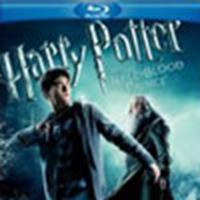 'HBP' DVD
'Half-Blood Prince' DVD tops sales in the U.S.
Published December 16, 2009 at 7:50 PM
by Geri
from Yahoo! News (via The Hollywood Reporter)
---
The release of Warner Home Video's Harry Potter and the Half-Blood Prince DVD topped sales in the U.S. this week, garnering

$302 million in sales.
The DVD debuted at No. 2 behind Public Enemies with 74% in rental activity, while 24% of its first-week sales were on the high-definition format.
Views

1308

Comments

6