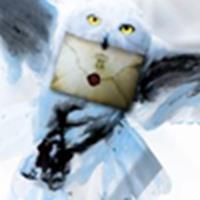 'Harry Potter: The Exhibition'
'Harry Potter: The Exhibition' moving to Canada in 2010
Published December 8, 2009 at 11:17 AM
by Geri
from HPANA (via Warner Bros.)
---
Warner Bros. has just sent over word that the "Harry Potter: The Exhibition" will be opening at the Ontario Science Centre, its first venue outside the United States, on April 9, 2010. The exhibit will run through August 22, 2010.
According to the press release:
The Ontario Science Centre is the first and only Canadian venue to host Harry Potter: The Exhibition, which made its highly successful global debut at Chicago's Museum of Science and Industry in April 2009. The exhibition is currently on display at the Museum of Science, Boston.
Exhibitgroup/Giltspur created the 14,000 square foot (1,300 square metre) exhibition in partnership with Warner Bros. Consumer Products. Harry Potter: The Exhibition offers fans a firsthand view of authentic artifacts displayed in detailed settings inspired by the film sets, including the Great Hall, Hagrid's hut, the Gryffindor™ common room, and more. The exhibition will also include costumes and props from the upcoming installments of the Harry Potter film series, once production of these films has been completed.
"The Harry Potter books have introduced millions of children to the enjoyment of reading and the film adaptations have enthralled fans, stimulating their creativity and imaginations," said Lesley Lewis, CEO of the Ontario Science Centre. "Harry Potter: The Exhibition is an ideal fit with our Science Centre mission and I'm confident that Harry Potter fans will be delighted by the opportunity to immerse themselves in this exhibition."
"We are thrilled to be opening Harry Potter: The Exhibition in Canada to give fans the opportunity to experience all of the incredible components of this magical world brought to life," said Karen McTier, Executive Vice President, Domestic Licensing and Worldwide Marketing, Warner Bros. Consumer Products. "The Ontario Science Centre is a wonderful venue that will showcase perfectly Harry's world for fans of all ages to enjoy."
"We are delighted with the reception the exhibition has received in Chicago and Boston and we are honoured to make the Ontario Science Centre the first stop on its international tour," said Eddie Newquist, President, Branded Entertainment, Exhibitgroup/Giltspur. "Fans young and old from around the world have given us tremendous positive feedback, and we are hopeful that all the Harry Potter fans in the Toronto area and beyond will have a chance to visit this one-of-a-kind exhibition."
"The Ontario Science Centre is excited to offer our visitors the opportunity to step into a world that has captured the imagination of both children and adults for over a decade. This exhibition will add a new dimension to our exciting and inspiring programming," said Dr. Hooley McLaughlin, Ontario Science Centre Director of Visitor Experience. "We're confident that Harry Potter: The Exhibition will draw local and tourist visitors of all ages."
Tickets can be purchased on the Ontario Science Center website

or by calling 416-696-1000.
Views

4270

Comments

10