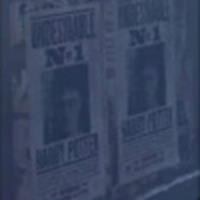 'Undesirable #1' poster
Update: Hi-Def 'Deathly Hallows' sneek peek now online
Published December 5, 2009 at 7:56 PM
by Jeremy
from HPANA (via The Remembrall)
---
The Harry Potter and the Deathly Hallows sneek peek that is featured in the Half-Blood Prince blu-ray special features is now online

in Hi-Def.
The sneek peek includes brief introductions from David Yates and David Heyman, as well as behind the scenes footage and the 50-second long teaser to the film, centered around the three hallows.
Update: Screencaps of the sneek peek are now available, and can be seen here

, courtesy of Mugglenet.
Harry Potter and the Deathly Hallows Parts I and II hit theaters November 19, 2010 and July 15, 2011, respectively.
Views

16016

Comments

31