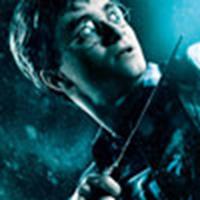 'Half-Blood Prince'
Update: 'HBP' takes in $396.7 in worldwide ticket sales; breaks international IMAX record
Published July 20, 2009 at 9:31 PM
by Geri
from HPANA (via Variety)
---
In its first five days in domestic release in the U.S., Harry Potter and the Half-Blood Prince grossed

$158 million, while having the biggest overseas opening of all time with $237 million worth of tickets sold.
The sixth movie in the series is currently the number one movie in the franchise in opening weekend takings

.
UPDATE: To add to the amount of money that the movie has taken in, it also broke a record

by taking in $3.6 million from 62 international IMAX theaters.
Views

1759

Comments

19