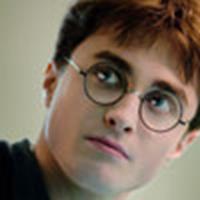 'Half-Blood Prince'
Update: 'Half-Blood Prince' to be released 2 days early in U.S.
Published April 14, 2009 at 6:15 PM
by Geri
from Yahoo! News (via Coming Soon)
---
Warner Bros. has confirmed

the news that the Harry Potter and the Half-Blood Prince movie will be released on Wednesday, July 15 -- two days earlier than previously reported. This coincides with release dates for Italy and France.
UPDATE: Some additional

information from Warner Bros. has emerged and according to Dan Fellman, head of distribution, the move was done to generate sales.
That gives the movie a head-start on the weekend during what's shaping up as a highly competitive summer season for Hollywood, which has major franchise films opening virtually every week.
"Every day the kids are out of school in summer is just like an extra Saturday," Fellman said.
Views

3443

Comments

47