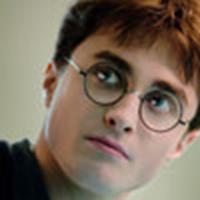 'Half-Blood Prince'
Hi-res version of images released by Warner Bros.
Published March 16, 2009 at 9:44 PM
by Geri
from HPANA (via Warner Bros.)
---
Thanks to Warner Bros. for sending over two high-resolution images of Harry from the Harry Potter and the Half-Blood Prince movie that we have previously seen.
You can view all of the released high-resolution images from the movie in our gallery

.
Views

4003

Comments

19