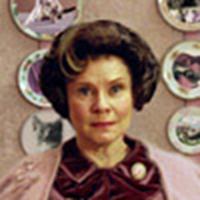 Prof. Umbridge
Yates comments on 'Phoenix' running time
Published October 29, 2006 at 10:00 AM
by Geri
from The Leaky Cauldron
---
Some news about Harry Potter and the Order of the Phoenix has appeared in the latest edition of Empire

magazine. In the article, director David Yates states that he has filmed "a movie that's probably over three hours, so I'll have to lose 45 minutes in the edit."
David Heyman mentions a call from JKRowling on the casting of Luna Lovegood and Imelda Stauton states that she is amazed that it took so long for her to be cast in the franchise.
You can see scans of the article here

, thanks Page

.
Views

12148

Comments

238