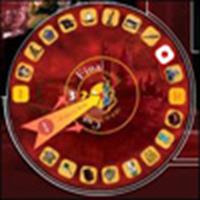 Harry Potter Scene It?
Official 'Scene It?' online demo now available
Published September 1, 2005 at 8:20 AM
by Geri
from HPANA
---
The official Scene It? web site has now been updated to include an interactive demo

from the new Harry Potter edition of the game. You can now play a version of the game as well see some pictures and clips.
Thanks to Jonathan from Magicalhogwarts.org

for the tip, now go and try the demo. Enjoy playing.
Views

20847

Comments

238